Back
Colorectal cancer (CRC) is one of the most common and aggressive types of cancer. In about half of the patients the disease spreads to other parts of the body (distant metastases). Once metastasized, the disease is very difficut to cure. Therefore, researchers and clinicians work closely together to find new strategies to prevent metastasis formation and improve treatment once metastases are established.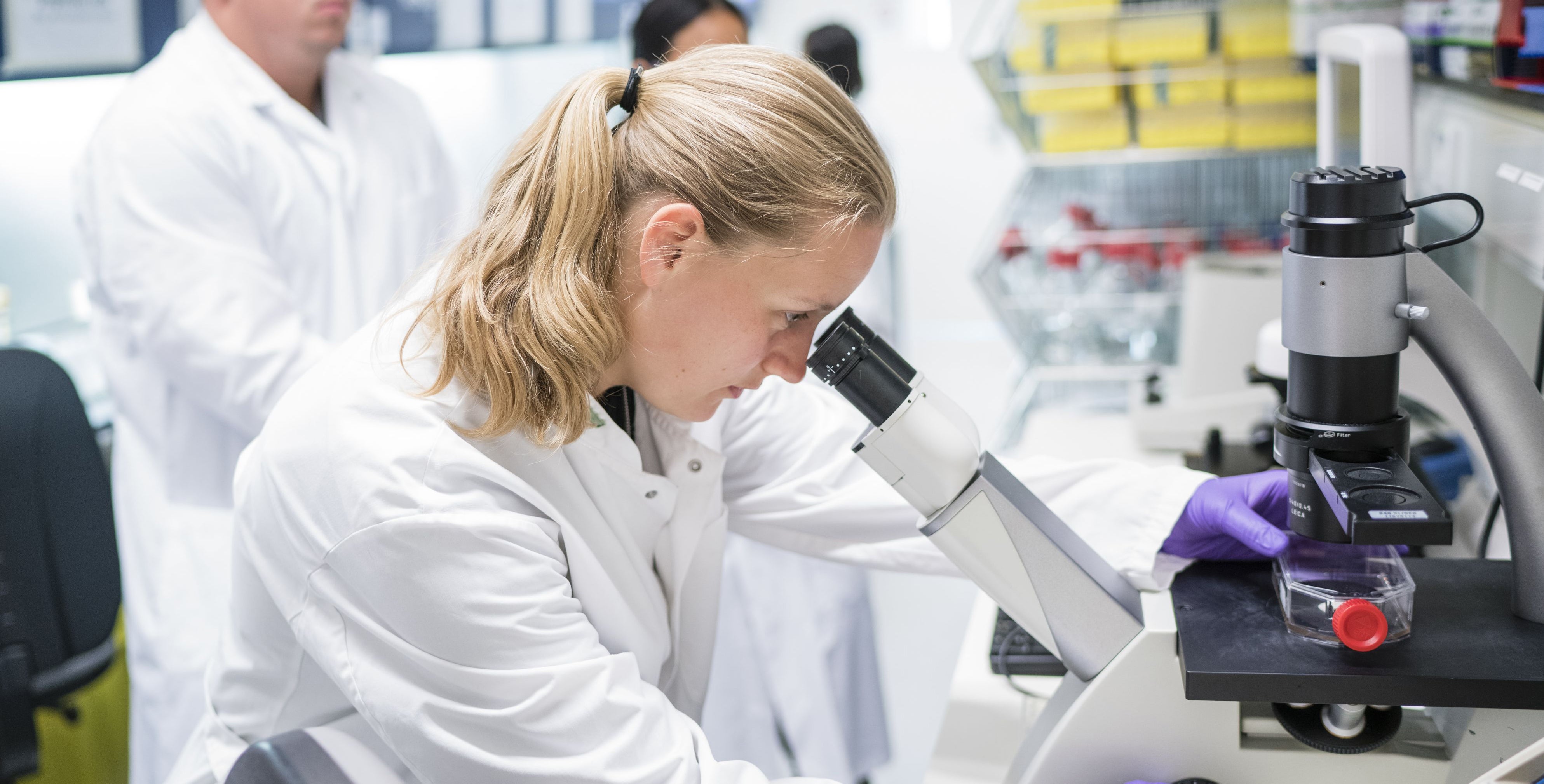 Current status, outlook, short future UMC Utrecht
The multidisciplinary CRC research group at the UMCU has a true translational character in which clinical needs help define relevant research topics and – vice versa – research results form the basis for designing clinical intervention studies. In addition, patient-derived tissues, and in particular tumor-derived organoids, help us to generate better pre-clinical model systems.
Fundamental research in the groups of Hugo Snippert and Onno Kranenburg is aimed at understanding CRC initiation, growth and metastasis formation. Tumor heterogeneity between and within primary tumors and metastases is an important concept in these studies. Through intensive collaboration between researchers, clinical specialists and methodologist/epidemiologist Sjoerd Elias, the concept of inter- and intra-tumor heterogeneity has now become an important issue in clinical study design.
Cancer is best caught at the earliest stages of development. Leon Moons and his team are researching early stage CRC ('T1 tumors'), aiming to identify the small subgroup of these tumors that have a high risk of disease progression and would therefore require more aggressive treatment. Along the same line, Martijn Intven and his team are investigating the biology of primary rectal tumors to develop diagnostic tools to identify patients that can be cured by local chemo-radiation, and for whom debilitating surgery is not necessary. Once CRC has spread to distant sites the only curative treatment is surgical removal of all metastatic lesions. This is possible in only a minority of all patients. Inne Borel Rinkes and Jeroen Hagendoorn are investigating the biology of liver metastases and novel ways to combine surgery with (targeted) therapy or other treatment modalities. An exciting novel treatment option for patients with liver metastases is radio-embolization, a form of local radiation therapy that is administered as radioactive spheres into the tumor-feeding vasculature. Marnix Lam is investigating how to best apply radio-embolization in the treatment of patients with liver metastases. Chemotherapy in combination with targeted therapy remains the mainstay of treatment for patients with metastatic CRC who cannot be operated. The most effective treatment regimens prolong patient survival to more than two years, but have little effect on long-term survival and cure. Miriam Koopman and Jeanine Roodhart are investigating novel treatment combinations that further improve treatment efficacy.
PI's in CRC
Hugo Snippert - Tumor biology
Sjoerd Elias - Epidemiology
Leon Moons - Gastroenterology
Martijn Intven - Radiotherapy
Inne Borel Rinkes - Surgery
Jeroen Hagendoorn - Surgery
Miriam Koopman - Medical Oncology
Jeanine Roodhart - Medcial Oncology